Students at turtle pond image
Research in Life Sciences
Cosmic exploration, DNA extraction, research methods, and more!
Overview
The University of Texas Research in Life Sciences Camp focuses on current UT Austin research for students who will have graduated from 4th, 5th, or 6th grade by Summer 2023. Students will have the opportunity to explore topics at the cutting edge of discovery. Below is a list of past topics that have been covered during Research in Life Science Camp: 
Biochemistry 
Cosmic and Planetary Exploration
Genetics & DNA Extraction 
Geography
Native Plants & Animals 
Research Methods 
Soil Identification
Camp will run from 9:00 a.m. to 4:00 p.m. Students receive support from an instructor, UT student interns, and other UT faculty and staff. Activities throughout camp will be hands-on. The camp also includes a mixture of lab tours, career speakers,  college/career exploration opportunities, and swimming at Gregory Gym.
When:
Session I: June 5th - June 9th, 2023
          OR 
Session II: July 31st - August 4th, 2023
Where:
The University of Texas at Austin, Painter Hall
Cost:
$599 - Includes materials, snacks, and a t-shirt.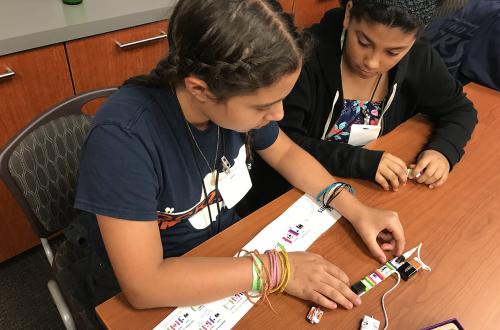 If you still have a question please email us and we will get back to you within 48 hours during office hours.
Si todavía tiene alguna pregunta, por favor envíenos un correo electrónico
Email Us/Envíenos un correo electrónico