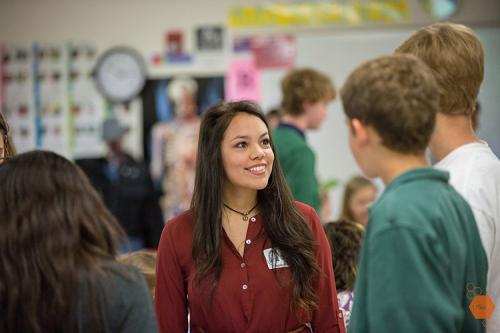 UTeach Outreach now offers a graduate section of CH371K!
Each fall semester, graduate students from across the College of Natural Sciences are invited to enroll in the special graduate section of the UTeach Outreach course. Come develop ways to maximize your impact, inspire the next generation, and develop connections within the Greater Austin area STEM Ecosystem.
With UTeach Outreach, graduate students in CNS have the opportunity to engage in their own content, communicate their experiences and passions to others, and make a positive impact on their communities.