UTeach Outreach supports our community
We are changing the world thanks to great community partners, generous funders, amazing alumni , and talented UT students.
---
Community Partners
Fun With Chemistry
Fun with Chemistry is a science outreach program provided by the Department of Chemistry at The University of Texas at Austin. The program makes chemistry come alive and fosters interest in learning and discovery for students of all ages. We demonstrate fundamental principles of chemistry through explosions, liquid nitrogen ice cream, the production of slime, instant snow, and other fun activities.
Girlstart provides wonderful year-round STEM education for K-12 girls. Their programs foster STEM skills development, an understanding of the importance of STEM as a way to solve the world's major problems, as well as an interest in STEM electives, majors, and careers. 

KDK- Harman
The mission of the KDK-Harman Foundation is to break the cycle of poverty through education while promoting a culture of giving excellence. This foundation supports nonprofits and schools that work to close achievement gaps for low-income K-12 students. UTeach Outreach is extremely grateful for their support!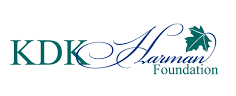 UTeachEngineering
UTeachEngineering prepares undergraduates, degree-holders, and in-service educators to teach innovative and exciting curricula that will allow their students to discover what engineering is, what engineers do, and the role that engineering plays in shaping their world.
The Environmental Science Institute's Hot Science–Cool Talks Outreach Series provides a means for leading researchers from the University of Texas and other prominent universities to communicate their research to the public in general and the K-12 educational community in particular.

The Environmental Science Institute's GK-12 program pairs graduate student scientists and teachers from STEM disciplines in local school districts. Throughout its history, the GK-12 program has consistently improved communication and teaching skills for graduate fellows, enriched learning by K-12 students, created innovative professional development opportunities for K-12 teachers, and strengthened partnerships between institutions of higher education and local schools.

The Office of Sustainability's Green Fee Committee was established to solicit, review, and award funds for environmental service-related projects on campus. UTeach Outreach is extremely grateful for their support!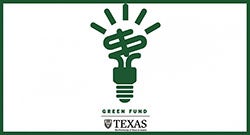 Texas Girls Collaborative Project connects non-profits, K-12 schools, higher education institutions, companies, organizations, and individuals across the state of Texas committed to informing and motivating girls to pursue careers in science, technology, engineering, and mathematics (STEM).

Subscribe to our Newsletter